EPISODE 1:
Pyrate Love (and the Syren)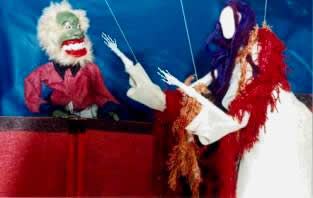 The sea offers boundless freedom, and unparallel'd solitude. Long monthes at sea can takes its toll on the men. As they approache a well deserved shoreleave on Party Island, the cabin boye and first mate discuss whether love is a beast to be tamed or fed things. Meanwhile, a Reverse Psychology Siren seduces the captain withe her rejection of him.
Featuring the songs "Pyrate Love" and "Roving"

EPISODE 2:
Greenland . . . (my wind doth fail wherewith I burst my gall)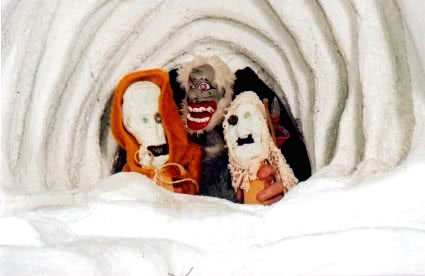 A wrong turne has led the Whiz-Bang far Northe, and to the desolate ice floes of Greenland. In order to reclaim his peltes from the local authorities, a fur trader must find sturdy young men for the nation's two impregnable women. Can Captain Clamp save the cabin boye - and his precious chastity?
Featuring the songs "Greenland (no no no)" and "Hearts of Oak"

EPISODE 3:
The Crab Prince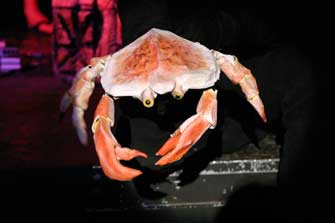 Capturing the son of King Crab seems an occasion for celebration, and ransom demands. But can the prisoner be trusted? Tom engages the Prince in a provocative discussion regarding duty and honor, convincing him of man's superiority of minde and spirit. Meanwhile, above deck, mounting tensions come to a head when the captain forgets the first mate's birthdaye.
Featuring the songs "H.O.N.O.R." and "Kill It if It Don't Got Feet"

EPISODE 4:
Mutiny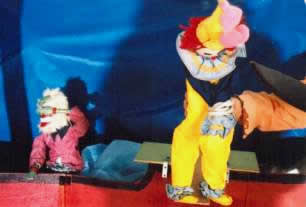 Monthes have pass'd without sight of Party Island. . . As the crew's hope for merriment fades, so doth their confidence in captain – and captain in himself. But Clamp will not surrender authority, and so becomes the agent of desperate actions, exhibiting increasingly dubious judgment. Will an attempted intervention by the cabin boye end his paternal rapport with the captain, and their burgeoning love affaire?
Featuring "Sons of the Waves" and "Wretched Clown That I Love"

EPISODE 5:
Sleepless Fishes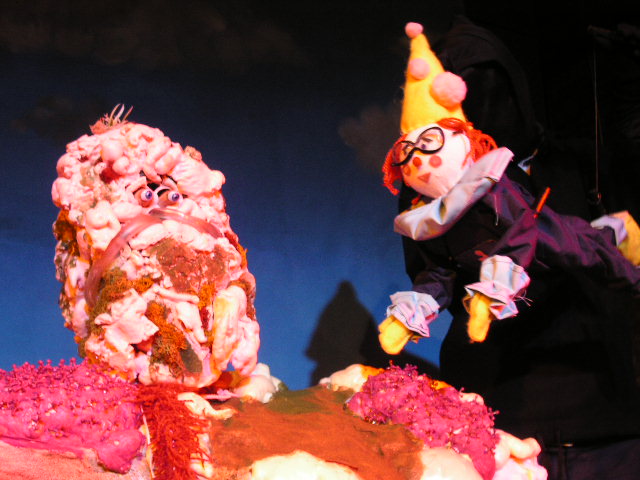 After speaking oute on behalf of the Whiz-Bang's animal prisoners, Tom doth become estranged from his fellow brothers, and their cutthroat world view. Henceforth, he finds understanding in the forme of Glenn, a fylm producer and molluske, whose bohemian lifestyle offers an attractive alternative to the savage ways of men. But can he adapteth to life underwater, and fulfilleth the demands of Glenn's "experimental romance" fylm project?
Featuring "Cabin Boye Fever" and "Sleepless Fishes"
EPISODE 6:

Crabquistador:
Scavenger of God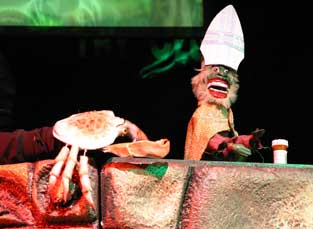 Past the prime of his career and life of sin, the captain looks for new avenues to explore. A trip to the Americas leads to his recruitment into a Conquistador "pyramid scheme" converting heathens for cash and prizes. But the gift of Christian Civilization is not given easily . . . In the throes of starvation, tempers flare in the jungle, and considerable sword fighting ensues. . . Can a pious crab help the captain and Skeevy discover the true meaning of Christmas?
Featuring powerpoint presentations, sermons and the songs
"Witch Song," "Converting to Christianity" and "Missionary Style"
ABOUT - FUTURE - PAST - MUSIC - VIDEOS - PICS - MERCH - NEARMEPAYDAY.LOAN (Reno) - PRESS